---
"Welcome one another, therefore, just as Christ has welcomed you, for the glory of God." - Romans 15:7
---
Inquirers' Classes
Want to learn more about the Greek Orthodox Christian Church? Join us at the Inquirers' Classes for insight and education in to the History, Theology, Tradition and Worship of the Orthodox Church. Email PrChristine@imageandlikeness.com for more information and/or to join the class.
---
Our Mission
St. Philothea Greek Orthodox Church is dedicated to the continuation of our Lord and Savior Jesus Christ's ministry of salvation through the proclamation and teaching of the Gospel; through Baptism in the name of the Father, Son and Holy Spirit; and through loving service to God and to all humankind.
---
Our Vision
The community will provide a loving, caring and welcoming environment where all belong and grow in the faith through worship, service, witness and fellowship.
---
Prayer Ministry
Our Prayer Group and Card Ministry and Meal Diakonia work together with Fr. Anthony to offer loving intercessory prayers and support when requested. Please let us know of your needs by contacting Fr. Anthony or sending a note by clicking below: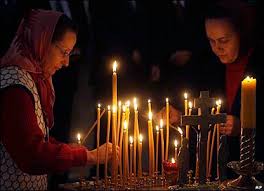 Upcoming Events
You can review our most current news of worship services and events by clicking the link below: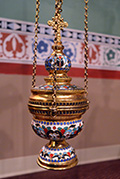 View Our WEEKLY BULLETIN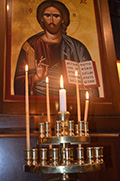 View Our MONTHLY BULLETIN
---
---
Worship Schedule
Sundays: Orthros (Matins): 8:45 AM | Divine Liturgy: 10:00 AM | Fellowship Hour: 11:30 AM
Wednesday Evenings: 6:00 PM Vespers or Parakleseis
Upcoming Weekday Liturgies in January:
Jan 6 9:00 AM Epiphany-Baptism of Lord
Jan 7 8:00 AM St. John the Baptist
Jan 17 9:00 AM St. Anthony the Great
Jan 18 9:00 AM St. Athanasius of Alexandria
Jan 21 9:00 AM St Maximus the Confessor
Jan 24 5:45 PM St. Gregory the Theologian
Jan 30 9:00 AM The Three Heirarchs
---
Please reference the Calendar for festal Liturgies scheduled during the week.
---
---
Special Events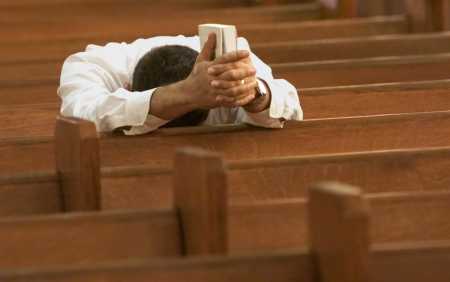 DAILY PRAYER CHAPEL
Monday - Friday
6:30 am - 7:30 am
Our Church is open for personal prayer and meditation and to light a candle. At 7:00 am a short prayer service will be read.
---
1st & 3rd Thursdays
---
---
Volunteer Opportunities
Current Sign Ups are:
OCF Dinners, Coffee Hour Host ↔
click the SignUpGenius buttom
---
---